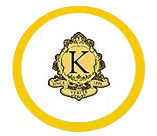 In 1886, Albert F. Karges, a first-generation German immigrant, invested $600 and began making moderately priced bedroom furniture of solid oak and walnut. At that time, the river port town of Evansville, Indiana was one of the largest hardwood furniture manufacturing centers in the world.
The Company prospered through the turn of the century, and Albert's son Edwin F. Karges, Sr. joined the family business after World War I. He had a keen interest in European designs and traveled extensively in an effort to learn more about the old-world styles. Soon the Karges line took on a more classic look and began separating itself from its competitors as he began to develop his own ideas. Mr. "K", active in the company for over 60 years, left elegant, timeless designs, that are still best sellers after 30 years.
After World War II Edwin's son, Edwin F. Karges, Jr., joined the business. He was graduated from the University of Michigan with a degree in Wood Technology, and his knowledge and skill in wood finishing provided the groundwork for developing the Karges finishing process. "Eddie", as he was known in the plant, was involved in all aspects of the business and will be ever regarded as the expert in matters relating to the unique Karges finish.
In April of 2006, Ed Jr. passed away, leaving Karges personnel greatly saddened by the passing of this wonderfully kind and beloved man. Fortunately, however, he was a great teacher and saw to it that all were well-trained and equipped to carry on his dream for the Company. During the past 30 years, all four of Eddie's children have been involved in the business. Joan Karges Rogier, now President, worked alongside her father for nearly 30 years, representing the fourth generation of leadership. Joan brings to the Company a true understanding and appreciation of the strengths and experiences bequeathed by her predecessors as well as a sincere concern for the workers. She understands why Karges survived and why it remains strong today. Joan would tell you, "The only way to make the very best furniture in the world is the slow, careful, hands-on way." This quality philosophy trickles down to the work bench or desk of each employee.
Joan's daughter Gretchen is the 5th generation of this amazing story, the child willing and able to work hard and take up the challenge of making furniture in the tried and true method of her progenitors. One might even say the American way. Gretchen has worked along side Ed, Joan, and an army of talented people who know and understand the goal: to make the best furniture possible. Gretchen and her husband Martin, Karges' safety director, maintenance guru and overall "facilities engineer," have done everything required in a small family business. Everything from spearheading a media campaign to repairing damaged windows from a spring storm.
Karges' story is not unique in American history, but it is indeed remarkable. As long as this group of dedicated artisans, family and beloved friends is able to continue practicing their craft, doing what will surely be missed should we not be on the scene, so we shall. In 2011 Karges Furniture will achieve the extremely rare distinction of being a 125-year-old, still-family-owned, American furniture manufacturing company. Bravo!!
Stenella says: Karges is one of the most expensive and high end furniture manufacturers in the new furniture market. The used Karges furniture market offers a great opportunity to get great value when buying a pre-owned piece. Karges crafts a high quality product with Traditional, French, Decorative and other unique designs and styles. Due to the high cost of Karges furniture when purchased new, the owners are very meticulous and take very good care of their items. When Karges pieces come to the secondary market, they are often in very fine condition and offer a great value. When purchased at pre-owned prices, and kept in great condition, these pieces are a very good investment as they are highly sought after and tend to retain their value. High quality construction and finish make them heirloom pieces that can be passed from generation to generation.